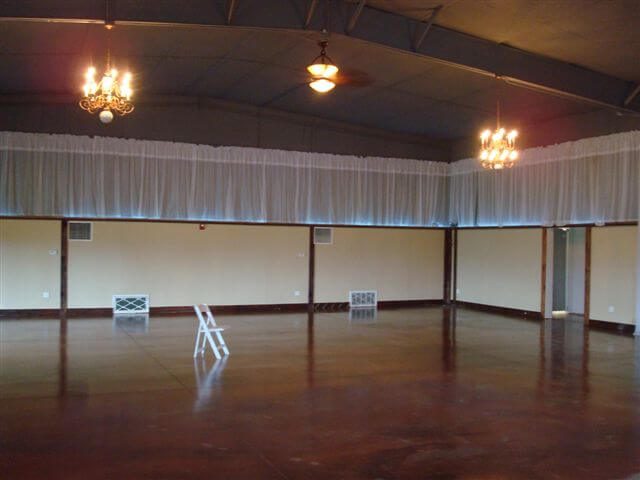 The winter months are a slow time here at Stony Point. Don't you worry though, we have plenty of things to keep us busy. Drape needs to be taken down and washed, floors need to be refinished, and several other minor repairs and projects need to be addressed. (We might even have something new to add to our photo op arsenal at some point in 2015.) But that does not mean we are not open for business.

Here, we tend to focus on wedding ideas and trends because, frankly, weddings make up a large portion of our business. But the frigid and sometimes harsh Kansas winters–especially the January and February months–don't often inspire wedding bells, which is why

we want to take this opportunity to remind everyone that we are not

only

a wedding venue.

Throughout the year, Stony Point hosts many events that are not wedding-related, including a wide variety of social and charitable events, as well as meetings and functions for several area companies and organizations. Stony Point was conceived as a multi-purpose event space and we have everything necessary to accommodate almost any type of event. The hall is equipped with wi-fi access, which is a service available to all customers, free of charge. We also have a high-quality sound system that can be used in a multitude of ways, whether you need to address the attendees at a business function or play music for the guests at your holiday party. Along with sound, we also have a projection system that can be used for any of your presentation, slideshow, or video needs. Our open floor plan allows for you to construct your event in any way that fits your needs. We provide setup of your tables and chairs and you (the customer) are free to create your own layout in the "Guest Resources" section of our website, under the "Stony Point Hall Documents" tab. There are countless possibilities for what your event at Stony Point can be and we pride ourselves on being able to provide a wide variety of options for our customers.

DON'T FORGET!!! It is our off-season, which means discounted pricing from November to March–check the "Hall Rental" section of the website, under the "Reception" tab. Not to mention, we are also offering a 20% discount if you book an event on any day other than Saturday. Book your event (ANY EVENT!) and take advantage of our discounted rates while you can. We look forward to and appreciate your business. Thanks for reading!