Yesterday we went shopping for new games because our volleyball and croquet sets got damaged. As we looked through the aisles at Dick's Sporting Goods we realized all of our games are geared towards adults. Not only are they for adults, but most of them are for outdoors only. Which is fine, if your wedding happens in good weather and you have no kids. Because of this we've come up with a few ideas for indoor games to broaden the age range and the locale of our games.
Idea No. 1 :
Tic Tac Toe Stand
People of all ages can enjoy a game of tic tac toe. Our idea is to create an upright tic tac toe board with pieces that spin on a metal rod. Or, something like this: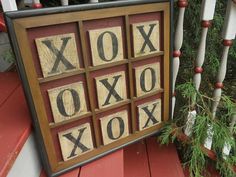 Idea No. 2 :
Giant Jenga
This game can be played on a table or floor and by all ages. The pieces are made out of wood and we are thinking of writing a few jokes on them to make it a little more fun. We're wanting the end result to look a little like this.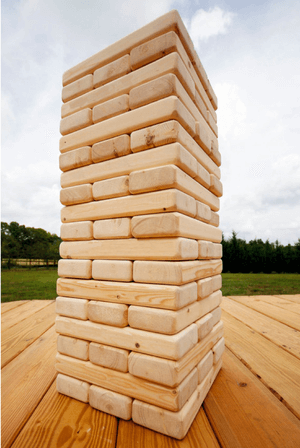 Idea No 3 :
Coloring Easel
While this one is geared more towards children, don't let that stop your adult guests from getting creative! This easel is made of wood and will have a giant pad of paper for drawing or perhaps a chalk board. The end result will look similar to this.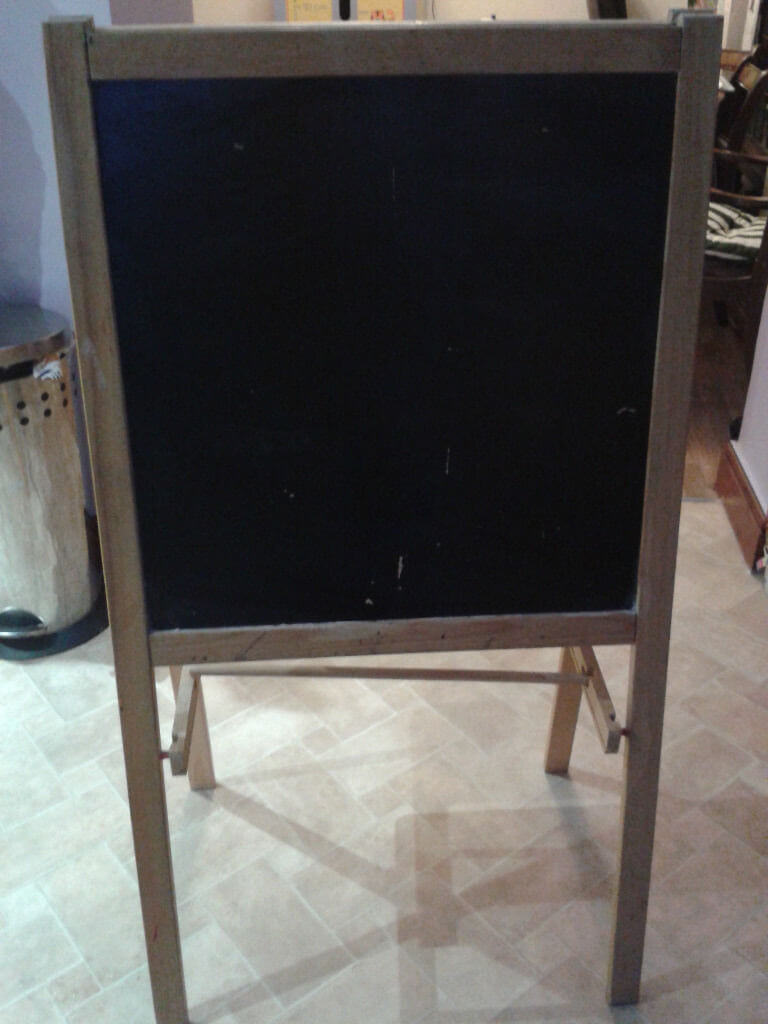 Idea No 4 :
Hopscotch
The grid will be created on a cloth material that can be rolled out onto the floor. A bean bag will serve as the throwing rock. Like this: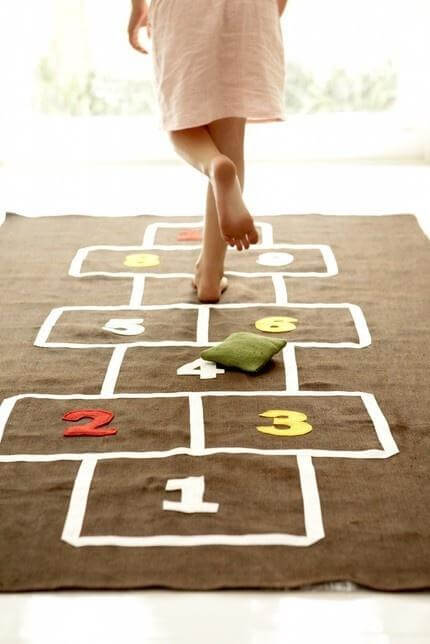 We're still thinking of more ideas! Tell us a game you would like to see on Facebook. Other ideas we're still thinking about: Giant Chess/Checkers, 3D Maze w/ Ball, Giant Stack Four and Ring Toss.