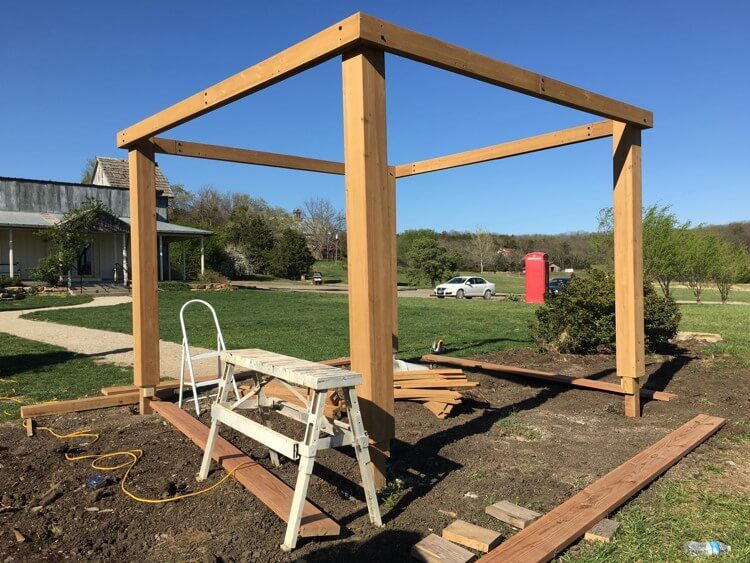 We are very proud to say the construction on our gazebo is done! There is still work to be done, but we were so excited we wanted to share. For those of you who have not been here before, here is a picture of the old arbor: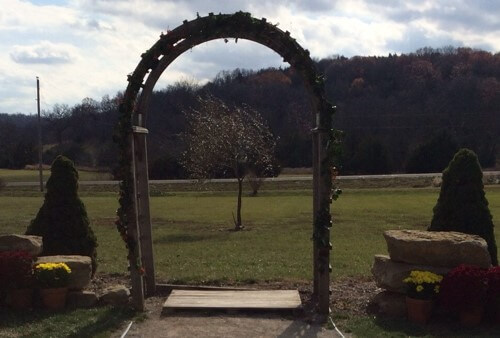 First up in our plans was to move the old arbor to the shade garden. It needs a little wood work before it finds it's permanent home here.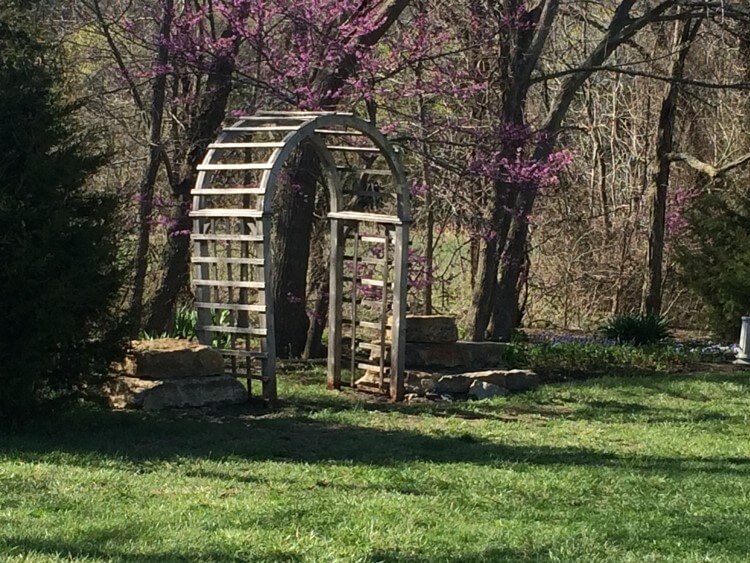 To install the new gazebo, we first had to move our evergreen bushes. For this we used a backhoe and shovels, then wrapped the bottom in burlap to keep it safe for replanting. The bushes have been with us since we opened and we would love to keep them.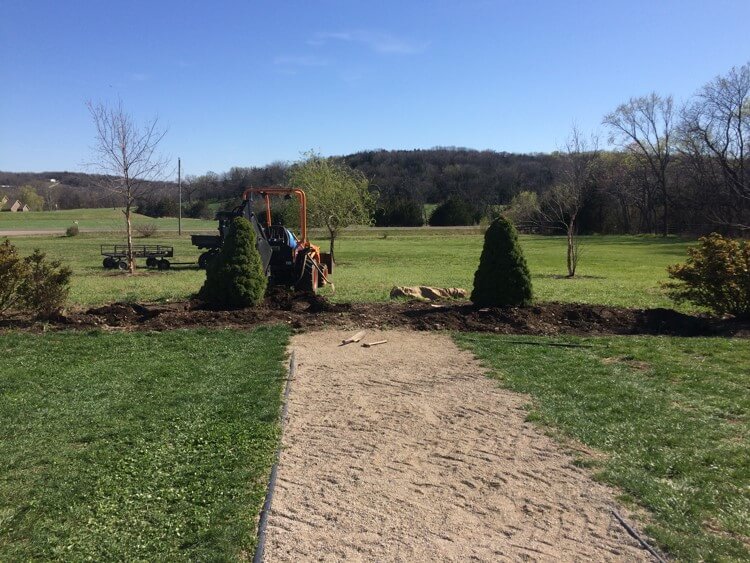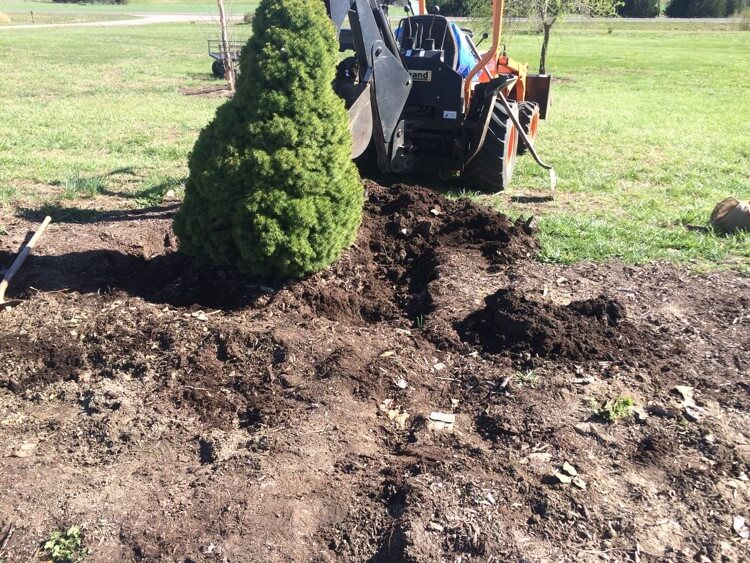 Next we put up our frame for the gazebo. Due to regulations, we dug a 30″ hole and placed 4x4s inside that we would later fill with concrete. In the meantime, we had to get the frame of the gazebo in place.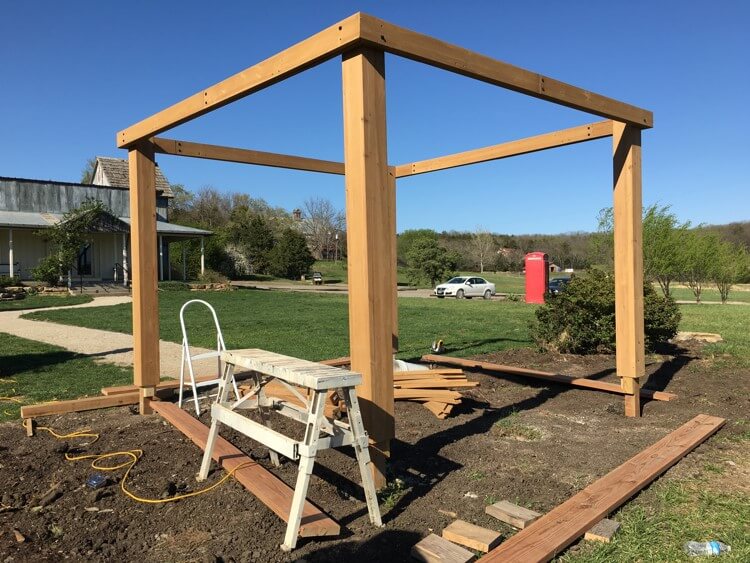 Next came the roof.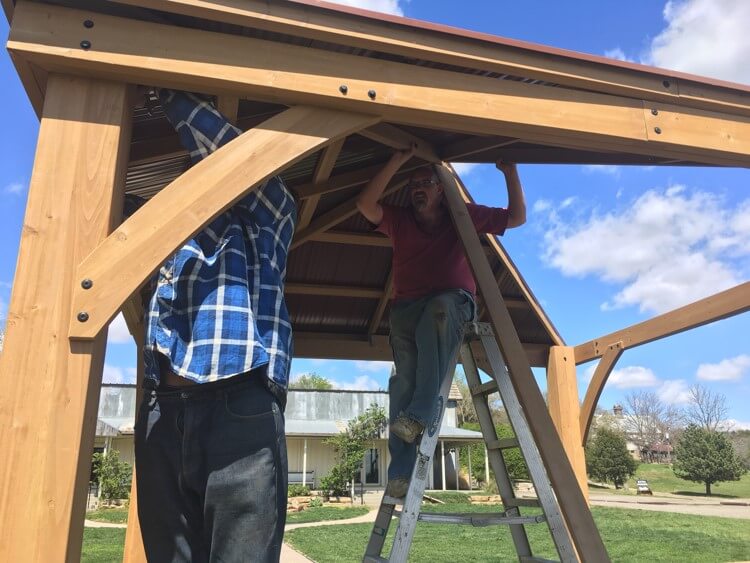 We had a little help from our friends along the way.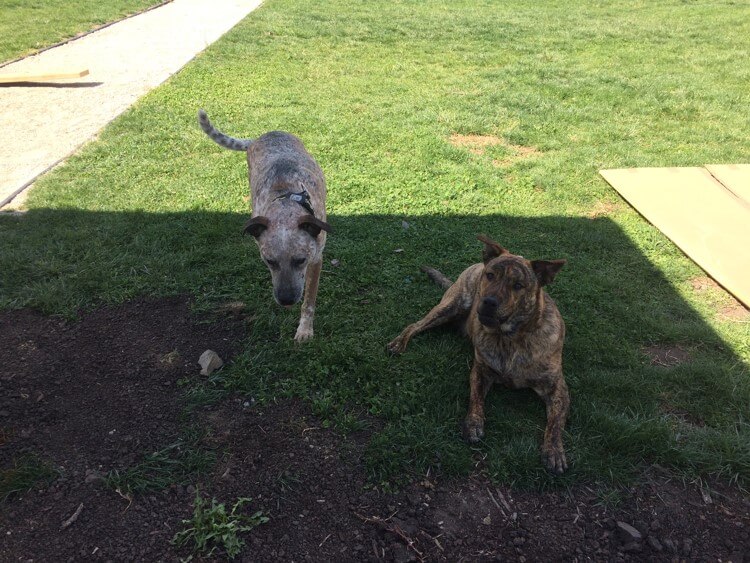 That's Hunter (left) and Forest (right).
Finally, we had one gazebo!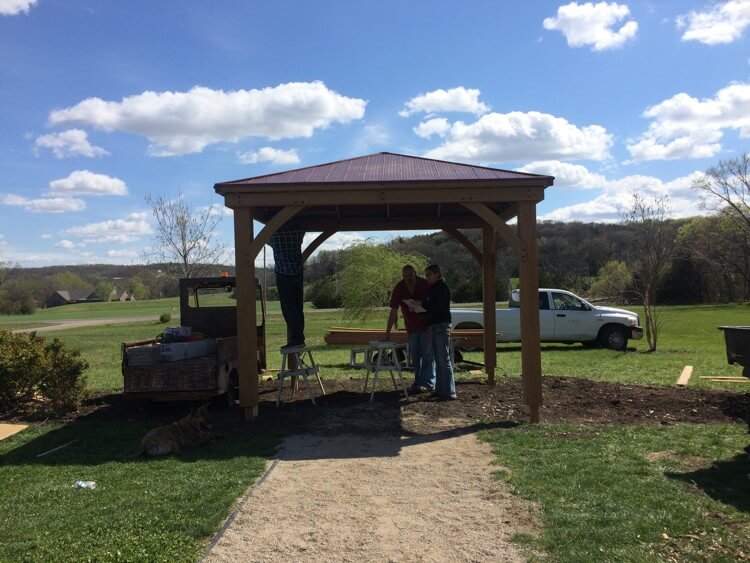 But we're not done yet. Here's what's left to do:
Build the platform beneath.
Replant our evergreens.
Plant our flowerbed.
Clean up/finishing touches.
Please note: We will not be running electricity out to the gazebo. If you have lights you would like to have hung you will need an extension cord that is approx 110 feet. You are also not allowed to use any nails, staples, or tape to affix your decorations. Please plan to use wire or string for hanging.
Our time-frame is to get all of this done before April 14th! Stay tuned to see the final product pictures!