Most people dream of getting married when it's warm and green outside. Let's think outside the box. There are a ton of positives to having a winter wedding.
1. Almost everything is less expensive. There aren't many weddings from December to February. Wedding vendors offer discounts to try and help business.
2. SNOW. Don't get me started on how beautiful it is in pictures.
3. There are so many unique ways to decorate that you can't use during the summer months. It can really set your wedding apart.
Here are a few ideas that I absolutely love for a winter wedding. All of these can be found on our Pinterest board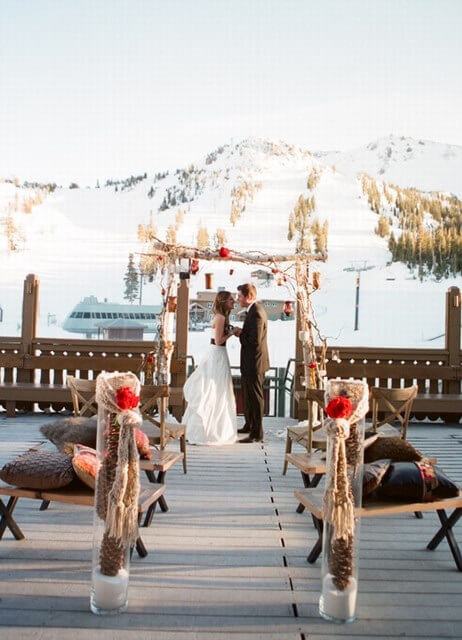 Who says that you can't have an outdoor ceremony in the snow? What a truly unique setting. Now for those of you who are poo-pooing the idea because it's cold. I've sat through weddings when it was 103 degrees out, I'm sure that I'd be willing to put on a jacket and head outside to celebrate with someone I care about. I also LOVE LOVE LOVE the fur wrap (or faux fur if it's your taste)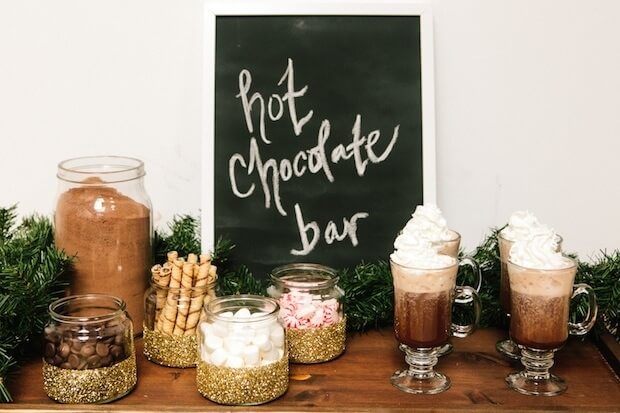 This Hot Chocolate Bar is ADORABLE. Adults and Kids alike will love it. You could have some options so that the over 21's can spike theirs. Peppermint Schnapps, Vodka flavored with caramel, chocolate, or whipped cream, Kahlua and the list goes on and on….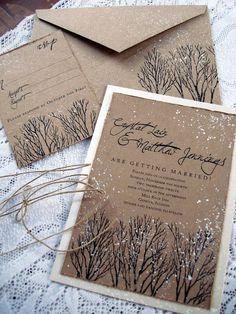 I love the winter inspired invitations. They are so simple, but at the same time elegant. You could carry this theme into your wedding with name cards, signs, menu's etc…
A bouquet of orchids or lilies could feel awkward while you traipsing in the snow. This bouquet is stunning in it's simpleness while still being season appropriate.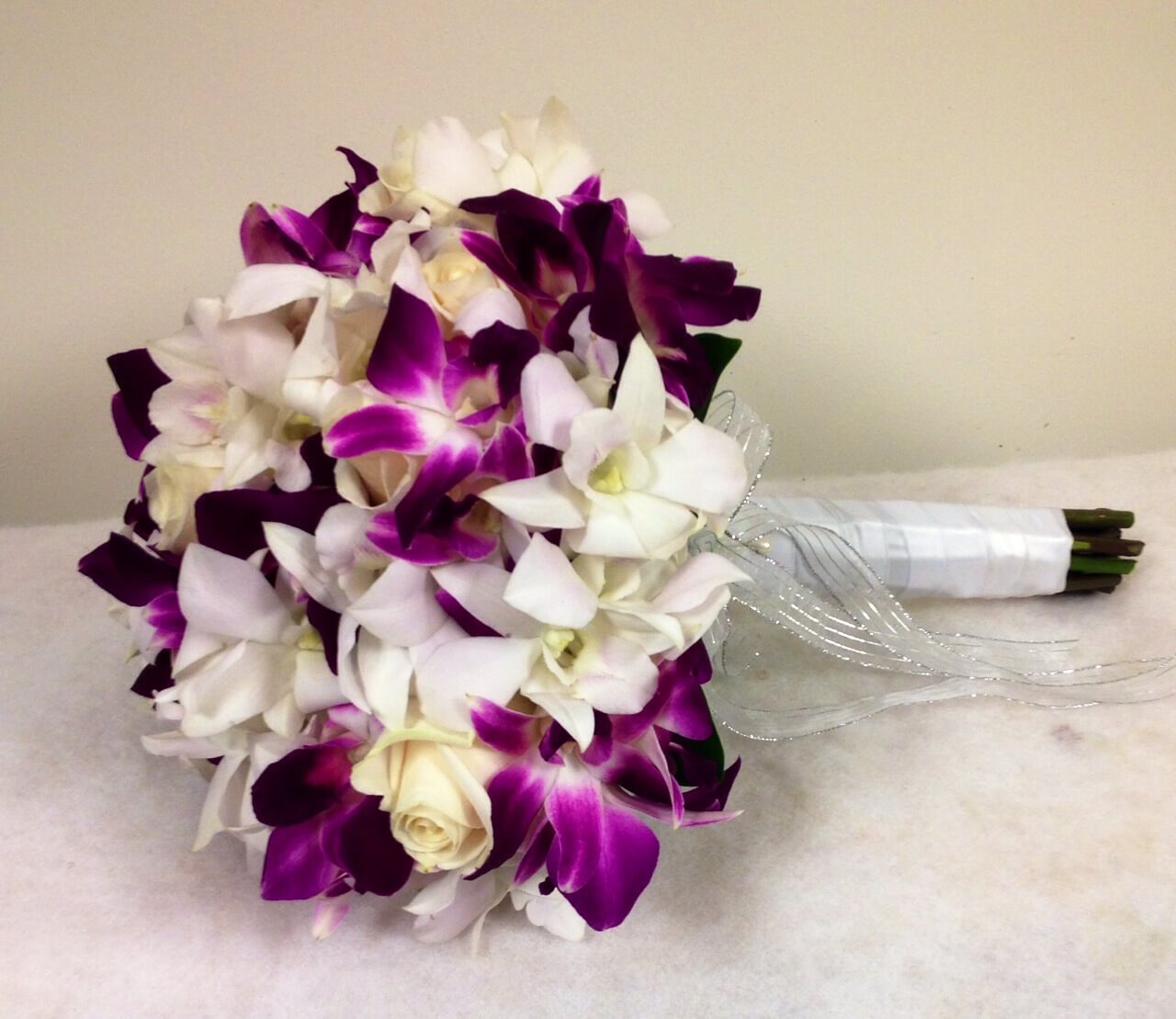 These are just a few of the many reasons why I love Winter Weddings. It is a beautiful and unique way to set yourself apart.