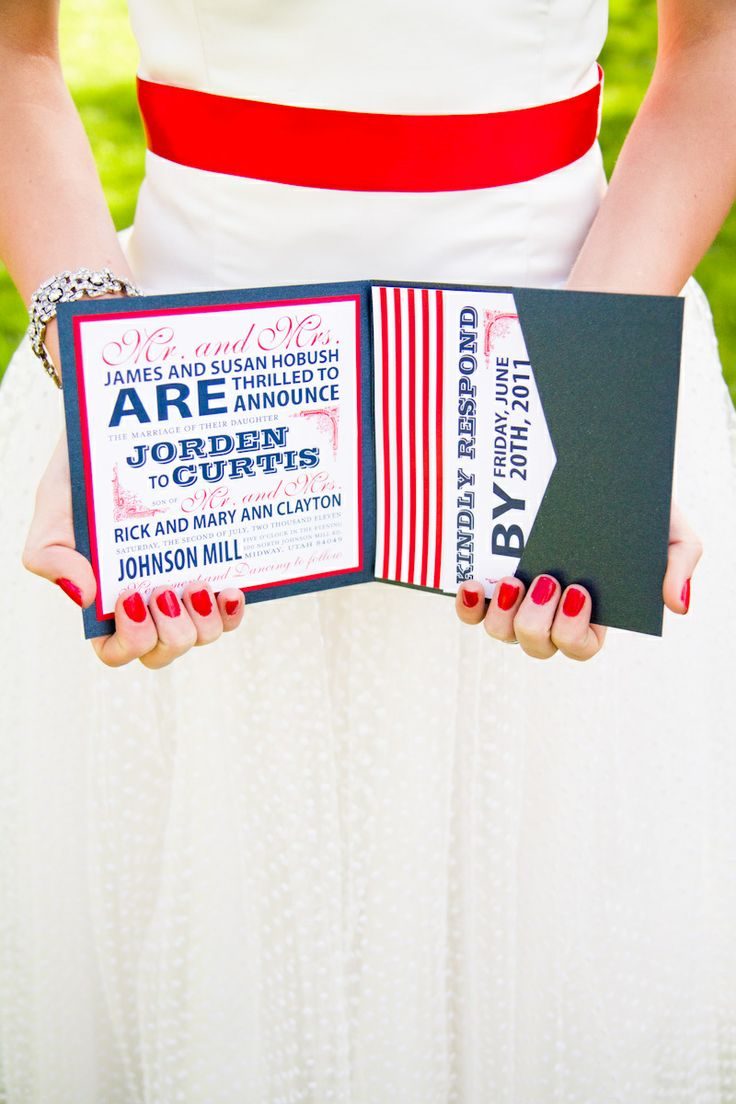 Happy 238th Independence Day America! The 4th of July makes me think of fireworks, BBQ's with friends and family, parades and celebrating! In celebration of this great country, lets visit some red, white and blue ideas that can give any wedding a subtle patriotic tone.
Dresses
I love the simplicity of the blue bridesmaids, the white bride, and red flowers. This is a great way to incorporate a patriotic color palette.
Invitations
These invitations are totally adorable. They completely fit the theme without being over the top.
Table Decor
This table decor brings in a BIG blast of color! I love that they weren't afraid to bring in the red and blue in all aspects of the table. The linens, vases, flowers, tableware, and even the snow cones are all festive.
Dessert
Dessert table are a great way to add a little bit of fun into a formal event. This table is over the jam packed with details. If I could pick my favorites it would be the variety of homey desserts (whoopie pies, sugar cookies, personal pies, cake in a jar), the nautical details and the adorable fireworks.
Favors
What's more American than apple pie? These mini pies baked into tiny mason jars make the perfect favor to a 4th themed wedding.