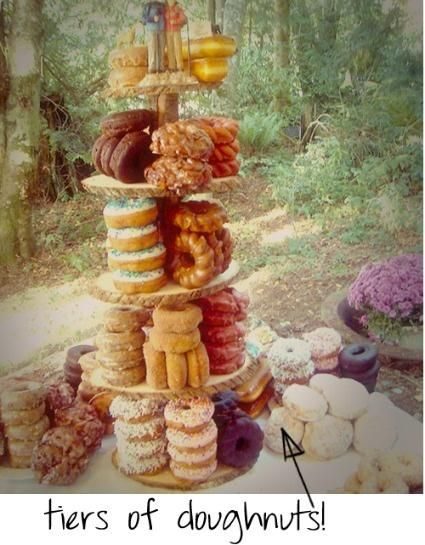 A wedding cake is one of the biggest visual elements of a wedding. They can be very beautiful, but incredibly traditional. And let's face it, if you've eaten one slice of wedding cake, you've eaten a hundred. Let's discuss some fun alternatives to a traditional cake that can add a little personality to your big day.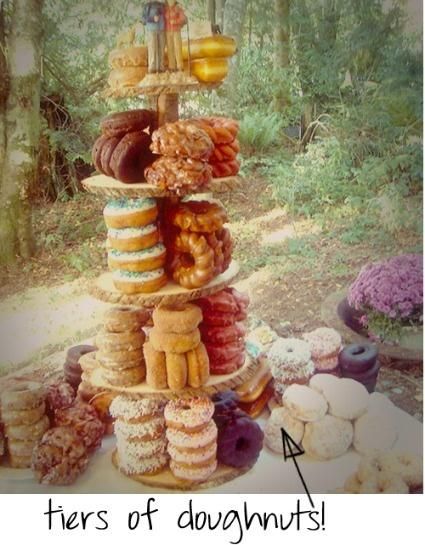 DOUGHNUTS
Who doesn't love a good doughnut? Maybe you and your fiance have a local shop that you frequented in college, or just want something a little quirky and laid back. Doughnuts are a fantastic alternative to traditional wedding cake with flavors that can please any person in the room.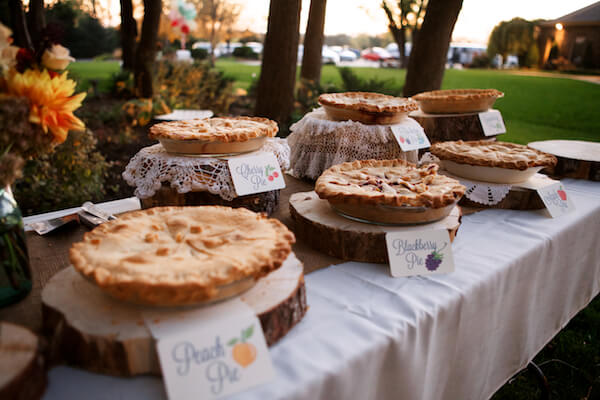 PIE
Chocolate, cherry, lemon meringue, coconut cream, or key lime. Pies remind me of dinners with my family and rolling out dough at my grandmothers house. I love the homey and personal feel that pie can bring to a wedding. Bonus points if you can get family members to help bake them for your special day.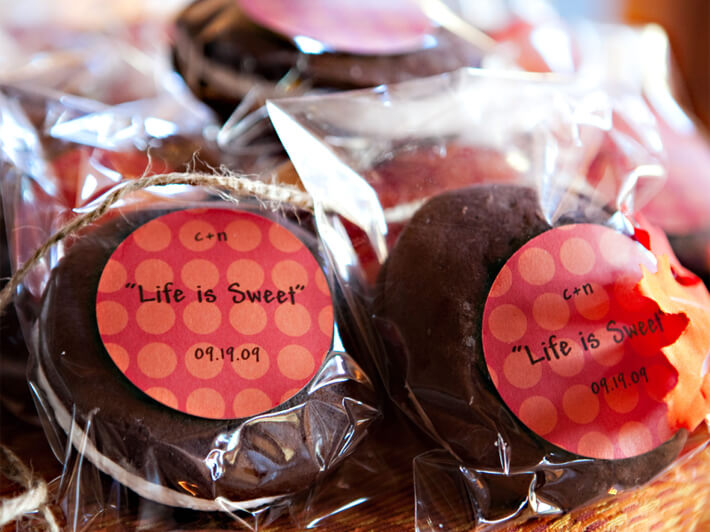 WHOOPIE PIES
Yum. There's nothing more to say. chocolate, pumpkin, oatmeal, fruit. So many choices. Whoopie pies are silly and fun. If it's the playful and carefree vibe that you are going for, whoopie pies could be for you.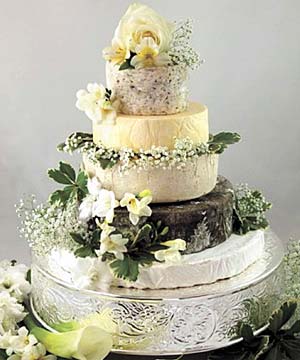 CHEESE?
I hesitated with this one. But the more that I thought about the more I loved it. If you are the couple who just isn't into sweets, this could be a fantastic alternative. Beautiful and with all the aesthetic feel of a cake, it fills the savory cravings that some may prefer. It is by far the most unusual of the bunch, but there is something out there for everyone.