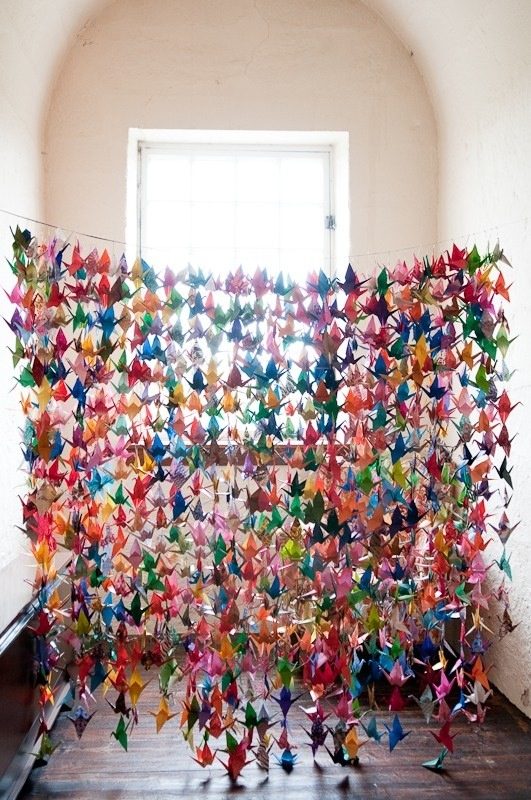 I love all things whimsical, quirky, and fun. This is why I started the wedding style series with eclectic weddings. I think that your wedding should reflect who you are as a person and as a couple. Going to a big box store and buying cookie cutter wedding decorations works for some people, I happen to like something with a little more pizzazz.
Eclectic weddings do not have to be outrageous. It's all about putting little touches of your personality into the day. Just enough so that the event and pictures do not look completely foreign to you as a couple.
Standard bouquets are beautiful, but going with something just a little different can really make a statement. These brooch bouquets are available on many different Etsy sites or it could work as a great DIY project for you and your bridesmaids to work on together. Check with family members, they may have some pieces that they are willing to donate. This will make the bouquet even more special.
This table decor is a great mix of traditional with just a kick of personal touch thrown in. I love how much color this arrangement brings into the space with very little else that is needed.
In Japanese culture 1000 paper cranes are sometimes given as a wedding gift by the father. This is supposed to symbolize 100o years of prosperity and good luck for the couple. Hanging them in your home is supposed to be a powerfully lucky and benevolent charm. I can't think of a better omen to incorporate into your wedding day! This could be used as reception decor or as a ceremony backdrop. Here are some step by step instructions on how to fold a paper crane. Better get to folding!
How can I talk about fun and eclectic without mentioning KC's own Photo Bus! Every time the come to Stony Point, I am amazed at how much fun the guests have! Who can't have fun in a photo booth that in the back of a VW?
This wedding cake has traditional tiers while incorporating a bold design and colors. It isn't something that every bride would choose, but I love the statement and color that it could bring to a reception.
The blessing of the rings is usually done by the officiant during the ceremony. I love this unique and different take on tradition. Ring Warming is done early in the ceremony by friends and family. The rings are passed through the guests as the ceremony happens. They are asked to pray or bless the rings as they hold them. By the time they are passed through the crowd they have been touched and blessed by all of your family and friends and are "warm" from their touch. To me, this is a beautiful gesture to help begin your new lives with the well wishes of the people that you love.