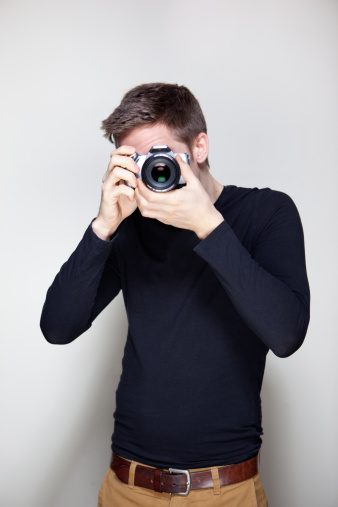 Photography is arguably one of the most important aspects of your wedding. It is the only piece of your wedding that you actually get to take with you. So how do you choose the photographer who will deliver these memories? This is a difficult thing to do. Every couple has their own vision of what their photography will be (fun, traditional, quirky) and every photographer has their own artistic vision of their product. Lets discuss some common questions and concerns that many couples may have.
There are so many photographers, how do i choose? First, choose an aesthetic that appeals to you. This can be grainy and vintage, crisp and modern, or light and natural. Choosing this helps narrow down your choices. Next, look at area photographers and choose 5 or 6 that have styles that you like. Meet with them and talk to the actual photographer that you will be working with and not a studio manager. Do your personalities mesh? This person will be following you on one of the most important days of your life. If you are comfortable being around them then you will be more relaxed and your photos will indicate this.
Should I take an unedited version of my photos to save money? Part of good photography is the editing of the photos. In my opinion this is a necessity. Some low end photographers offer unedited disks of your photos for a discounted price. In my opinion, this is something that you should never consider unless you have extensive photoshop experience yourself.
What does my photographer actually do and why does it cost so much? On the surface, it seems like a photographer shows up for a few hours, snaps some pictures, and then goes home. My aunt who has a nice camera can do the same thing, right? This couldn't be farther from the truth. A good photographer can have $15,000 worth of camera equipment that is needed to produce the correct lighting, different lenses for different effects and multiple cameras to switch in and out of. They bring years of experience in posing and technique. After the wedding they have an average of 800 photos to edit. This takes many full days of editing to accomplish. After all of their hours, most photographers are earning less than minimum wage by the time all is said and done. Photography may be expensive, but it is well deserved.
I really like this picture, how do I make sure that I get one just like? We've all found an amazing photo online and wanted one just like it. Your photographer isn't a mind reader. Find a few that you really love and bring it to them ahead of your wedding day. Have a discussion about how and if they can achieve the photo that you want. Doing it before hand gives them time to prep and you will get better results.
Hopefully this can help start you on the path to finding the perfect photographer for your wedding.