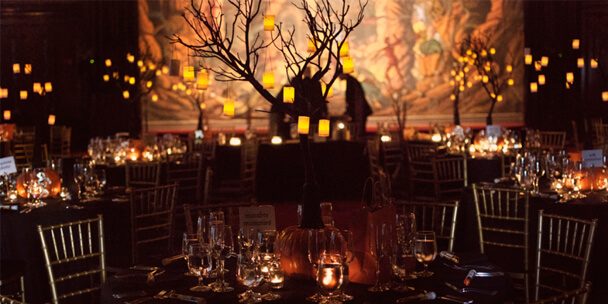 You don't have to have your wedding on Halloween to enjoy a festive Halloween Wedding. Check out the many ways you can embrace the concept in a more formal setting.
Colors – To avoid a more overt Halloween theme stay away from dramatic shades of Orange. Using a burnt orange and soft yellows along with black or dark gray will give a warmer feel while still giving the Halloween vibe. Cultivate the feel you want further by using metal accessories. Metals that are slightly dulled or antique looking will transform these colors into a more rustic feel while shiny silvers and golds will make your wedding more glamorous.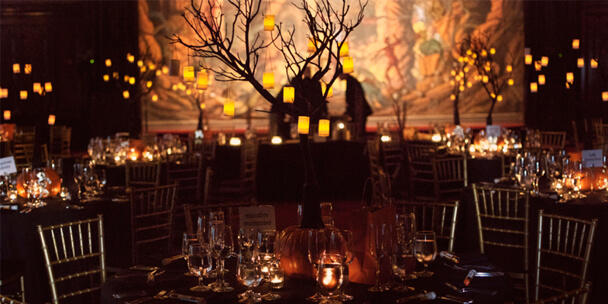 Flowers – Picking flower arrangements of oranges and yellows is a safe bet for this kind of theme, added with some faux black feathers you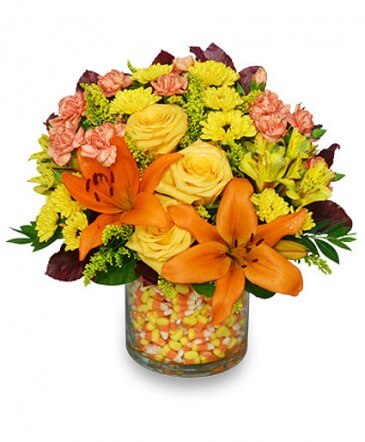 can really set a mood. You can also check out some local flower arrangements made specifically for the season from Wellsville Flowers.
Centerpieces – Your centerpiece is a great way to bring in some accessories and there are a number of ways you can go. Not all centerpieces need to be identical. Try to pick two ideas that are similar and alternate them on your tables. Using things like clear vases with black sand, metal accessories, mirrors and lights always look nice with this kind of theme.
Foods & Drinks – Being notorious for treats and sweets makes it easy to go wild with your dessert and snacks tables. You may prefer a more traditional wedding cake, but you can also have some themed cupcakes, bowls of candies and even sprinkle candy on the table as decoration. Drinks can join the fun by adding a touch of food coloring or adding colored salt to the rim for margaritas. Top it off with flavors like cinnamon and pumpkin to seal the deal.
Entertainment – One of the best ways to make it feel like Halloween is by adding a photo booth. You can provide props for your guests so they can get costumed up and have a blast in group pictures. You can add a fortune teller booth for a little ambiance and if there are children they can trick or treat from table to table.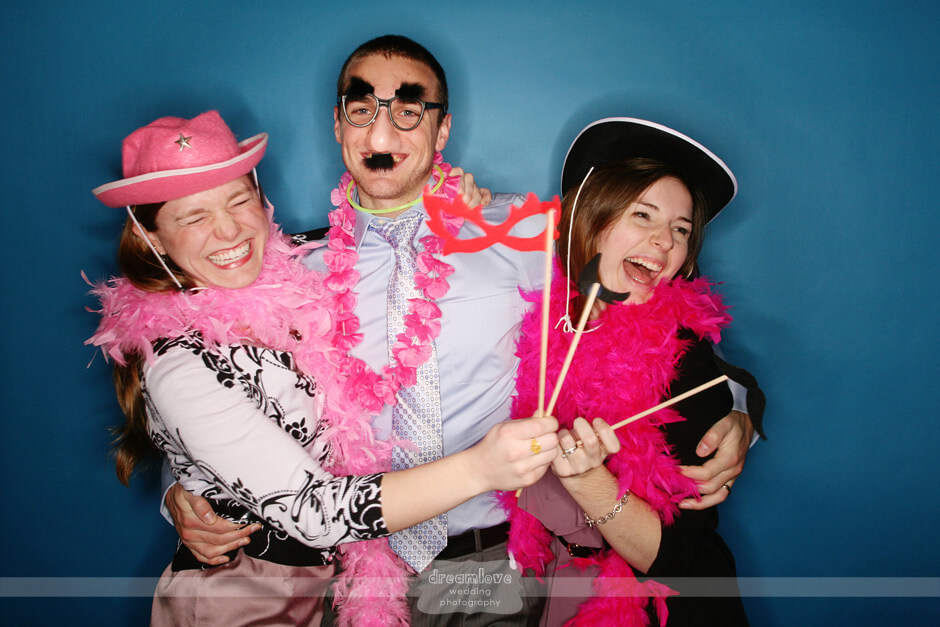 Ceremony area & Lawn – Outside of the reception hall is an area that is a little more open to decorations that really say Halloween. Adding things like lighted pumpkins, colorful leaves and hanging lanterns to the ends of aisles is a nice way to bring in the Halloween feel. If you're adventurous you can add ghostly figures to the lawn with some chicken wire and glow in the dark paint.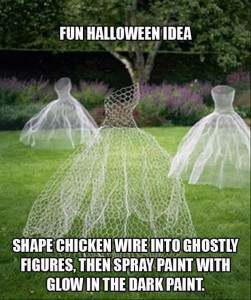 Have some Halloween ideas of your own? We would love to hear about them! Leave a comment below.