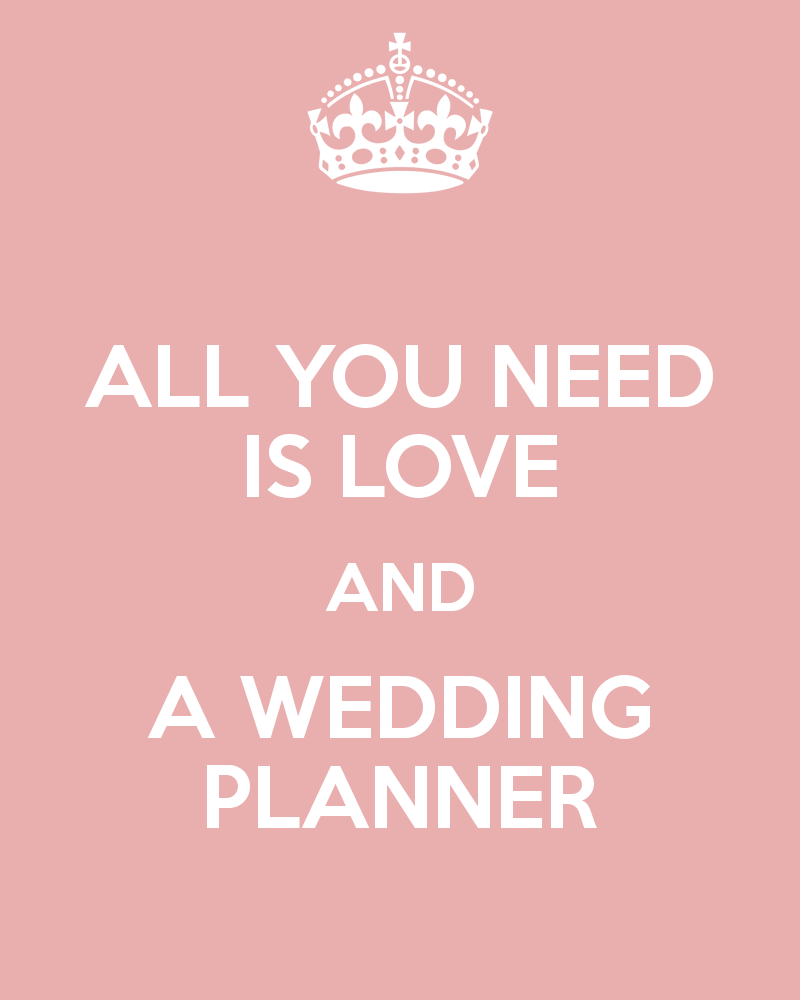 To hire or not hire a wedding planner – it's a bigger question than you might think. We know you are perfectly capable of performing all of the duties a wedding planner would normally be hired for. Which is why it is oh so tempting to, instead, use that money to pay for any number of the other things you have to pay for. But there are some serious perks to hiring a wedding planner and we'd like to try and convince you.
No. 1 – Vendor Organization
In the months, weeks, and days leading up to your wedding you will need to contact your vendors several times. Confirming dates, playlists, menus, bar contents, decorations ect. Your wedding planner will have a schedule prepared specifically for contacting vendors and remind you as you go. He or she will also be in direct contact with your vendors and you can refer them to your wedding planner to take some of the burden off your shoulders.
No. 2 – Peace of Mind
There is a certain amount of peace in knowing things are being handled when they need to be handled. You won't need to micromanage every little detail and if you want to, you've got a right hand woman/man to do your bidding. Most brides are happy to spend more time on their hair/makeup or decorations.
No. 3 – Splitting of Burdens
The day before the wedding can be very hectic when you come out to decorate and rehearse. Most often we see brides being bombarded by questions and repeating themselves as they direct their helpers with decorating. Specifically if there are a lot of helpers or a lot of decorations to be put up. Going over the decoration and design with your wedding planner will allow your helpers to refer to them with their questions and have additional guidance.
No. 4 – More Ideas
Chances are your wedding planner has attended more weddings than you. No offense, but very likely they are better informed and have more insight for crafting decorations, room setup/ambiance, guest accommodations and just about everything else when it comes to a wedding. Wedding planners can give you a vast storehouse of knowledge and ideas to make your wedding really stand out.
Did we convince you? If not, take a peek at our other blog post: Planning Your Wedding Checklist Edition