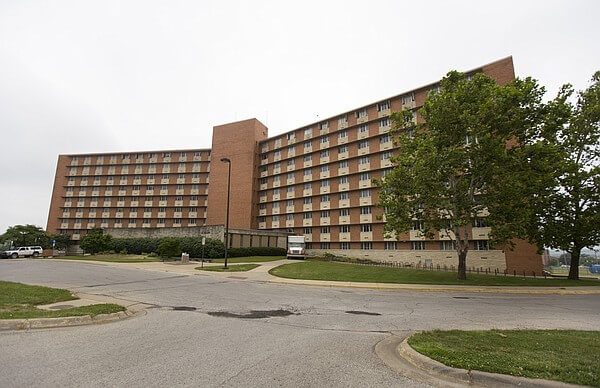 If you regularly traveled from Baldwin City into Lawrence down 23rd Street chances are you've noticed the large dormitory building in the skyline known as McCollum Hall.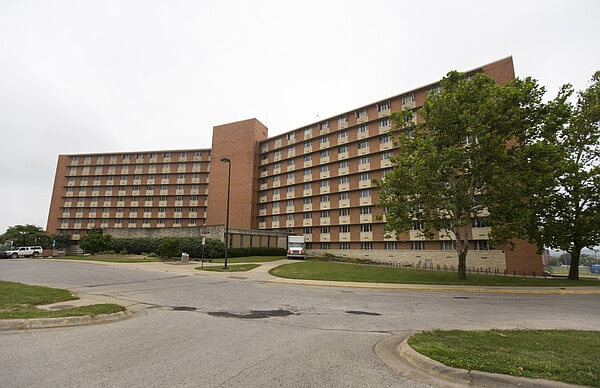 As many of you know, a massive implosion brought down this dormitory which had been standing since 1965. For those of you who don't know, it happened 9am on the 25th with 750 lbs of explosives.
We were lucky enough to get good seats for the implosion among the hundreds of people that showed up.
Apparently the reason for the implosion was the high cost to remodel the building, compared to 2.4 million for it's demolition. As for the site of the building – it is set to become a surface parking lot. All metal materials are to be recycled while the concrete and masonry materials will be crushed and reused for gravel and road development.
I for one will be sad to see it missing from the skyline as I drive into Lawrence, but there is a certain amount of poetry that comes from watching a 10 story building implode. The amount of time and skill it took to take down the building safely, with onlookers a mere 600 ft away is an accomplish in and of itself – so thank you for those who made it happen.