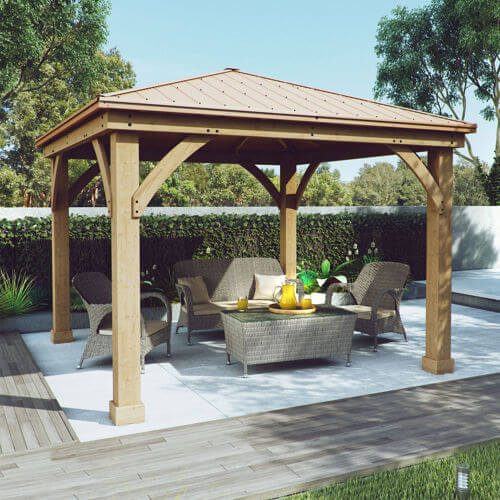 The new Gazebo will not be installed until March 31st (we hope).
Due to regulations and zoning we need a permit to install our new gazebo. We've already submitted the paperwork and it is being reviewed. We will be checking on it daily and will let you know when we have gotten the go-ahead and can start putting it up.
We are well on our way to installing our new Gazebo! We've chosen a warm cedar gazebo with a brown aluminum roof, gussets on the four posts, and a deck underneath. We are also looking into adding a white fabric to the interior and a solar powered chandelier. Take a peak at what the finished project will look like: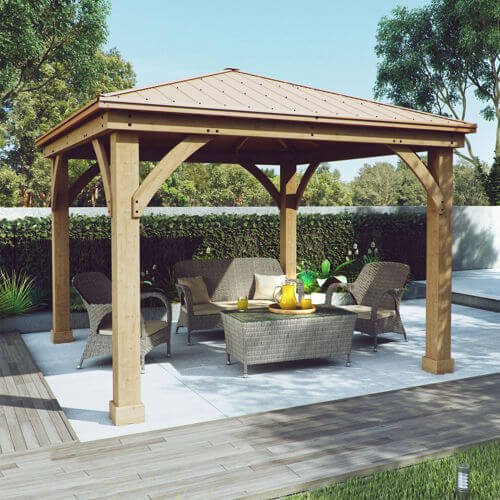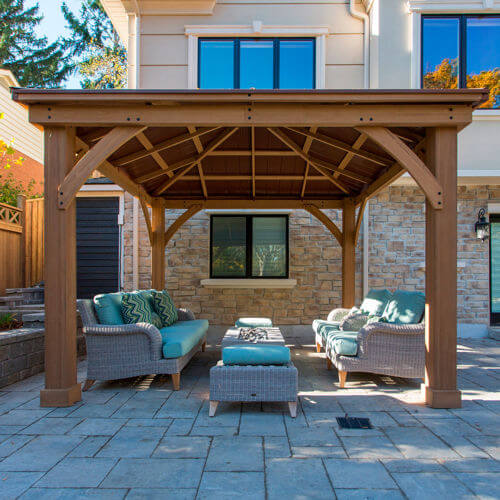 We expect to have the new gazebo installed by March 24th pending the weather. The entire structure measures 12 ft x 12 ft and stands 10.5 ft tall. The base will be a raised platform between 6in and 8in tall.
Timeline of completion:
Day 1 – Rooding structure and post beams. (Done)
Day 2 – Digging post holes and setting concrete pad.
Day 3 – Setting post beams into post holes and filling with concrete.
Day 4 – Assembling roof structure onto beams.
Day 5 & 6 – Building and installing platform.
The next post will be about the completed structure with pictures of installation process (we hope), so stay tuned!