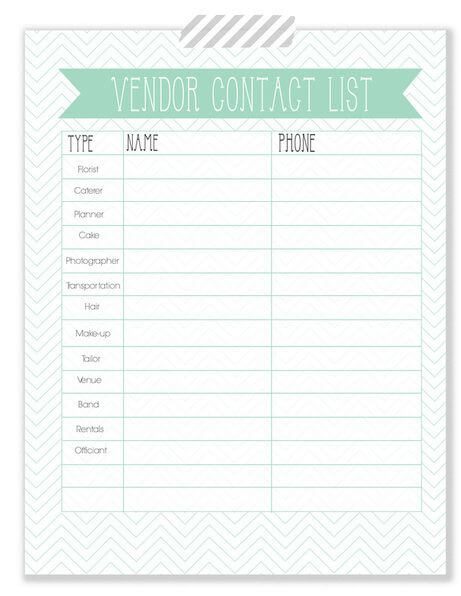 Planning your wedding can be a stressful time, wanting everything to fit seamlessly together but having no idea where to start is a huge roadblock. The team here at Stony Point Hall has put together a checklist of things you should be thinking about in the months leading up to your event.


12-16 Months Before Your Wedding
Find your venue and reserve the date
This is not a shameless plug, Finding your venue is the most important step and is a starting point from where all your other choices will stem from. The closer your get to your wedding date the less likely a venue is to have your specific date open. Early bird gets the worm!
Start a Wedding folder/binder
Start by looking through bridal, lifestyle, gardening, food, and fashion magazines/ websites for inspiration.
Determine what your budget is
Figure out how much you have to spend based on your family's contributions and your own.
Start working on your guest list
getting a headcount is crucial to planning an event like a wedding. Starting a spreadsheet is a great way to keep track of everyone who is going to be there. Making a column in the spreadsheet for RSVPs, gifts, and other information is helpful to keep it all straight. (if you are concerned about costs cutting down on the number of guests is the best way to keep costs low).
wedding planners already have firsthand information and a relationship built up with vendors due to working with them before. Plus it always helps to have someone around who does the planning for this sort of thing for a living, there is a shocking amount that goes into planning an event.
Much the same as your venue you want to make sure you get to them while your set date is still open.
Look into photographers, florists, caterers and a band/Dj
Keep their contact information in a place you wont lose it (perhaps that binder you have been putting together).

8-12 months before your wedding
Meet caterers you have been researching
if the venue you chose does not have it's own catering service around this time you should be making your decision on who will be serving your food.
By now you should have checked into potential vendors for this, pick the one that best fits your needs.
you dont need to get into specifics but make sure that they are available to do all the shots you need.
chances are you are going to have to make time for multiple fitting, plan accordingly.
Sign up to at least 3 retail stores.
6-8 Months Before Your Wedding
Chose and purchase your invitations
pick one that best fits your needs you can hire a calligrapher or make them yourself!
shop for bridesmaids' dresses
you want to leave at least 6 months for them to be ordered and sized.
Start planning your honeymoon
If you are leaving the country make sure your passports are all up to date, and check in with your doctor to see if there are any shots you may need.
This is so you can plan out your ceremony and to confirm that you will have all the the official documents for the wedding.
waiting a bit longer for this helps give you time to finalize what colors you want for your wedding.
Arrange for transportation
consider limos, town cars, a shuttle, or even a party bus. Lets face it, it's a wedding and chances are people are going to be… celebrating heavily, lets make sure everyone gets where they are going after safely.
Start putting together a day-of timeline of your event
getting a rough draft of times things are going to take place can help your put your plans together.
4-6 Months Before Your Wedding
Book the rehearsal venues
negotiate the costs and the menu.
Select and order your cake
make sure you attend several tastings before picking a baker. keep in mind often they need a large lead time, don't put this off too long.
Check on the status of your invitaions
if you decided not to make them yourself check in on how they are going and revise them to suit your needs.
Purchase your shoes and begin your dress fittings
bring your shoes along so the tailor can get the right length of your gown.
Schedule hair and makeup artists
make several appointments with local stylists to check them out for yourself. have a friend snap a picture so you can compare each one and pick the best.
what will be playing when you walk down the isle? When the wedding party is announced? During dinner? keep a list of what you want and do not want played.
2-4 Months Before Your Wedding
Make a list of people giving toasts
Figure out who is going to speak at the reception and perhaps guide them a bit on the type of stories they should leave out (we all know the ones).
Finalize your flowers and the menu
Food and flowers are effected by season so waiting till now will help you see what is available.
Finalize the schedule of the ceremony and the reception
make sure everything is exactly how you want it make last minute changes now.
Design and print out programs and menu cards
Don't worry about spending the extra money here unless you want something really fancy. guests will not be focused on them for long and wont notice or care if they are printed off at home.
This will give you plenty of time to get them engraved or resized.
Send your schedule to the vendors
Give them a first draft early so that you can get feedback from them about what they think works and does not work.
1-2 Months Before Your Wedding
Enter your RSVPs into your guest list spreadsheet
contact people who have not responded yet.
Mail the rehearsal-dinner invitations
make sure everyone who needs to know, gets one.
Visit your dressmaker for your last fitting
you may want to set aside a date the week of your wedding for one LAST fitting just in case, you can always cancel if you try on the dress and it fits perfectly.
By now you will have a firm headcount and you can start to order everything you need.
Send out as many final payments as you can manage
Make sure you get your ducks in a row here if you want this to go off smoothly.
Confirm times with ALL vendors
This serves as a reminder for everyone involved what is expected of them and lets you know if you need to make any last minute changes
Assuming you don't want to leave your guests to their own devices when seating themselves draw up a layout of the room and get everyone in place.
Just say what you feel.
Week of the Wedding
Reconfirm arrival times with vendors
Make sure everyone knows when they are supposed to be there.
Delegate small wedding day tasks
Pick someone to bustle your dress, someone to be in charge of gifts, someone to hand out tips, and someone to be the person who handles each vendor.
or make arrangements for it to be delivered either way this is something you are going to want to have in time.
Set aside checks to pay off the final balance for all vendors
And put tips in envelopes to be handed out at the event.
Send the final guest list to the caterer and venue hosting your event
Bo this as early as you can.
Spend a day at the spa or just take a day out for yourself to unwind before your big day.