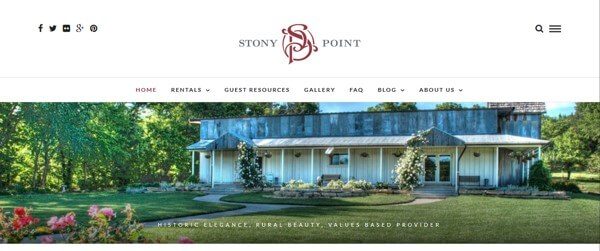 We have been working diligently over the past few months all in an effort to revamp and update our website. As you can see, our hard work has paid off! Our new website features a completely new design courtesy of ReTek LLC, a reworked and reorganized Rental Items area, redesigned Gallery and last but not least: a new profile area for our clients.
Rental Items Area
All rental items now show under the main Rental Items link. As you scroll down the page more rental items will load.
You can now search our rental items on each page or sort our rental items by a price filter.
You can browse categories via dropdown menu selections or by clicking the categories list on the right hand side of the screen.
You can now click individual items and view the product page. You can click the product image on the product page for a larger image and view related products below.
* Please Note: Our rental items area is still undergoing minor changes and fixes. If you run into an issue please contact our administrator at: admin@retekllc.com
Gallery
Photos are pulled directly from Flickr in a Pinterest style layout. You can Pin any of the images to your Pinterest board simply by hovering over the image and clicking the "Pin it" button that appears.
Profile Area
You can now easily upload documents for us to download such as completed contracts or table layouts.
You can view/edit/delete any of the documents they uploaded.
You can view/download documents uploaded by staff such as invoices.
View or change your wishlist.
View a helpful checklist of "Things to do" to complete your hall rental.
More features will be added as we go forward – we view our website as an ever evolving tool for us and our clients to make your experience as pleasant as we can. Your thoughts and ideas will be an integral part of our moving forward so let us know what you think.