In the past few weeks we have been hard at work stripping and re-applying stain on our floor; read all about that process in THIS post. We are happy to say work is finished and are excited to share our results with you.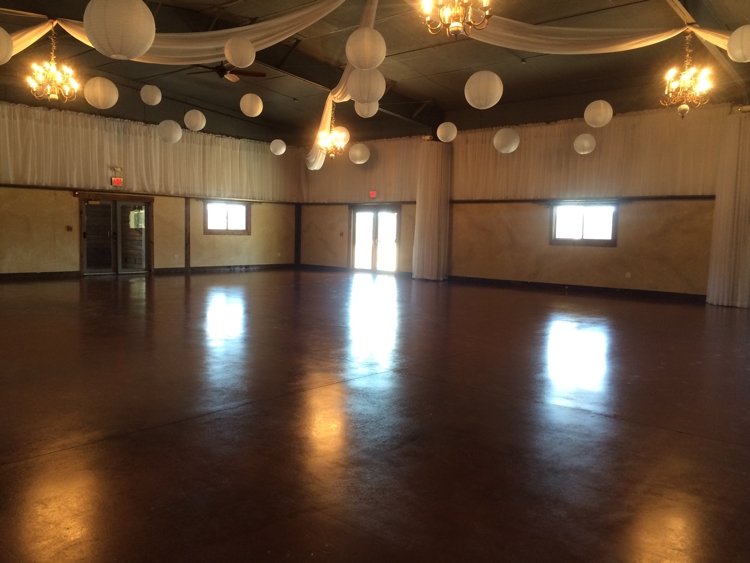 This look was achieved by applying a terracotta stain by hand in a swirling motion following by spraying a dark brown and light gray stain over top. To finish the look we applied several thin coats of acrylic and two coats of wax. We are very pleased with the results and hope it lasts another eight years!
In other news, our tree swing has unfortunately been taken down. The 80 year old oak tree has sadly seen the end of it's life and will be missed. Over the years many brides and grooms have used this beautiful oak with it's simple swing for photo opportunities (you can see one of these pictures below), but we do have plans to re-install the swing on another of our large trees. Stay tuned for our next blog post where we talk more about this along with other projects we have in the works.