We are proud to announce our new Day Of wedding planner service to better assist our brides and grooms. But make no mistake, we start working for you months before your wedding date and despite the name, do more than just Day Of coordination.
Sweepstakes
What better way to get the word out than a sweepstakes! Eligible brides and grooms must have a wedding date with Stony Point Hall between the months of July 2019 and July 2020. Sweepstakes will last until June 25th with the winner being selected by Stony Point Hall's own mascot: Hunter. Winner will be announced June 30th and will receive our Day Of Wedding Planner Inclusive Package for their wedding 100% Free.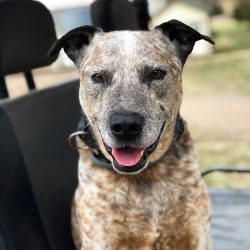 Day Of Wedding Planner
We are honored to help our couples' wedding day run smoothly and as you know; the planning process begins well before execution. We've chosen the name Wedding Coordination to describe our new service because our process typically begins four months in advance to ensure everything runs smoothly and involves more than coordinating just the day of.
We're starting out by offering two separate packages – our Basic Package and our Inclusive Package.
Basic Package – $850
Two face to face meetings
Confirmation of Vendor arrival, set-up needs, and provisions.
Rehearsal Direction
Ceremony Coordination
Creation of Timeline for Wedding Day
Manage and Coordinate entertainment, announcements, or activities.
Vendor Arrival & Management throughout the entire day.
Inclusive Package – $1,500
Everything in the Basic Package +
Emergency Vendor Kit & Bridal Kit
Two Decoration Setup Assistants.
Gazebo & Ceremony Decorations.
Full Decoration Tear Down & Pack Up
Full clean up at end of night
Event Insurance for Wedding Day
You can read more about both of our packages on our Wedding Planning page.
Difference between Wedding Coordination and Venue Management
Every wedding at Stony Point Hall includes venue management from 8am to 1am on the day of your wedding and during the pre-arranged time of your rehearsal. Our venue management will manage all aspects of the facility such as temperature, rental items, restocking bathrooms and any other venue related needs. Our wedding coordination on the other hand works directly with your vendors on your behalf and will manage the actual flow of events during your rehearsal, decorating, ceremony and reception.