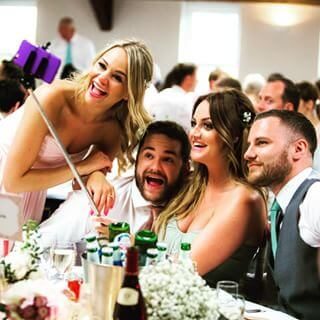 Photography is one of the most important aspects you plan for your wedding. A good photographer will capture all the subtle moments of your ceremony, the life of your reception, and provide you with copies so you can remember for years to come. We've met a ton of great photographers here at Stony Point Hall and we will do a follow up blog post showcasing our favorites, but for this post we want to highlight additional photography opportunities that get your guests more involved.
Photo Bus
A unique spin on the photo booth, this is an actual VW Bus you can pile in to take photos. It is an excellent alternative when you don't want the photo booth inside or just want a unique experience for your guests. Our personal favorite is The Photo Bus KS. Not only do you have the VW Bus option, but they can also set up a more standard photo booth as well as photograph your wedding. They provide both props and backdrops with options for customization as well as personalized prints. Most importantly, they offer unlimited prints so all of your guests receive a copy. When it's all over they will provide you with a copy of all the photos taken so you can enjoy them as well.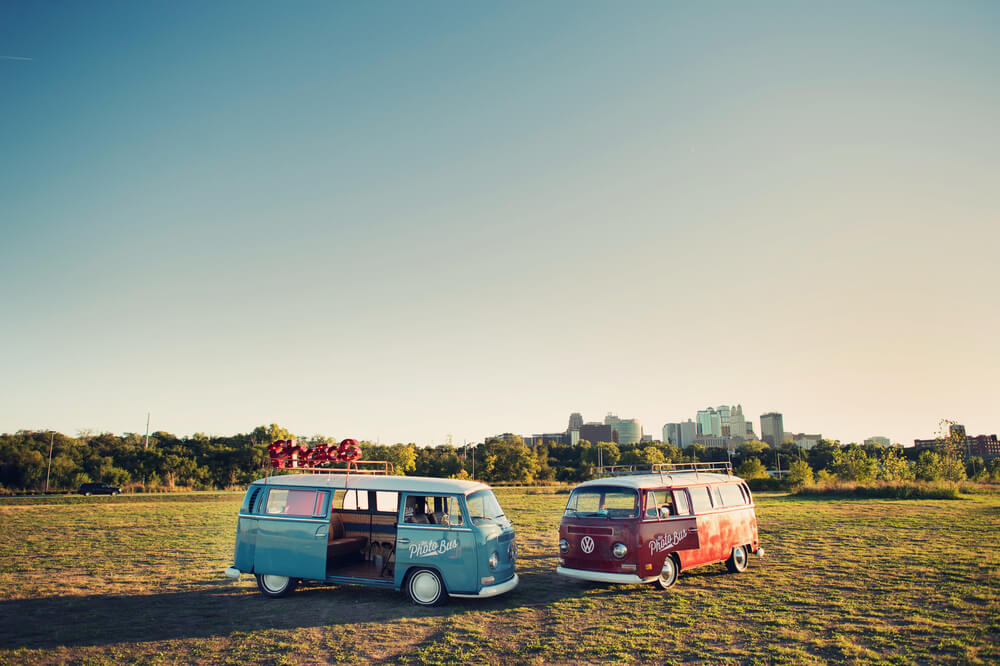 Selfie Sticks and Disposable Cameras
Providing your guests with selfie sticks or disposable cameras is a great way to capture the essence of your event. You can place them on your tables for a more cost effective solution or provide them as party favors for more pictures. Both methods have pros and cons so it's not unheard of to do both. Selfie sticks are the more cost effective alternative (you can find them on eBay for $0.99/piece) but if you want copies you'll have to ask for them from your guests. Disposable Cameras are a bit pricier (around $4.99/piece) however you can collect them at the end of your event so that you have copies.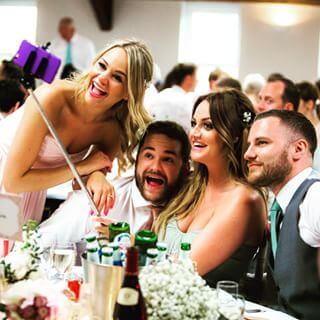 Make a Hashtag
Request your guests to take photos and videos with their own phones and post them to Instagram with your wedding hashtag. It's a great way allow both you and your guests to enjoy the captured moments.