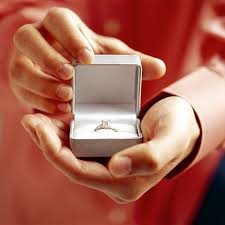 The holiday season always seems to bring out the best in our loved ones this may have manifested itself in form of a proposal for some of you! You are engaged, you have a new ring on your finger and now are not are thinking to yourself…what comes next?
This is something that is asked by every new bride and it can feel a bit overwhelming. Some of you have been planning your wedding since you were a little girl others have not thought about it so much, either way you are now looking at a huge industry with many doors in front of you and no idea which one to open first. It is not everyday that you plan a wedding but dont worry we are here to help you with the basics.
Enjoy your engagement don't let all the planning get in the way of the joy and love you two share. Keep this in mind as you move forward and remind yourself when the stress set in.
Pick a date make sure you find a date that work for the both of you and make sure that you stick to it! everything else will be planned around this one date so it is important to have it set early
Find a Venue for both your ceremony and reception this plays an important role and dictates how many guests you can invite, how your pictures are going to look, and the overall feel of your wedding.
Find your dress this is an important step getting your dress ordered and to you can take up to 6 months don't get caught out in the cold by neglecting to do this early enough
Decide on a guest list this is going to influence your budget heavily and needs to be thought through carefully it is going to take some compromises most likely
Inform your bridal party they are going to need to know far in advance to help them prepare mentally and financially to attend your wedding be it buying a dress or travel costs or just plan getting over the "oh my gods" so they can focus and be there for you.
send out save the dates once you have your guest list finalized a magnet or a card that people can pin up or put on a fridge to help remind them of your big day
Filling in the pieces like flowers, bridesmaid dresses, DJ, invitations, photographer, videographer, musicians, baker, caterer, linens, menu, favors, and officiant will be much easier once you have this stuff in place
Get an idea on your DIY projects getting these done early will help lift off a huge load of stress just knowing they are done.
There you have it, the basics of what comes next for you and things you need to start planning and thinking about. For more wedding ideas and information take a peek around our other blog posts to find a whole slew of good tips and info.