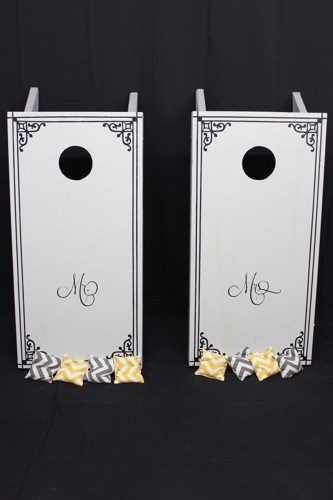 Summer is in full swing and we have just the games for your outdoor activities. We have a two acre area of flat green grass in front of the hall you are welcome to set games up at. You may bring your own or conveniently choose from our rental games.
Bocce Ball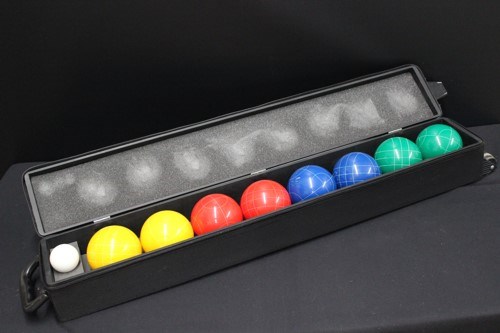 Bocce is played with eight large balls and one smaller target or object ball called a pallina. The object of the game of Bocce is for one team to get as many of their balls closer to the pallino than any of the opponent's balls.
Bubble Machine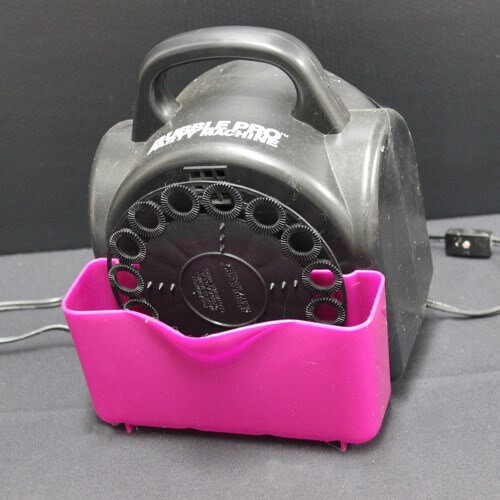 A bubble machine is a great way to entertain the younger crowd. They can chase the bubbles or run through them allowing them to cool off without getting wet.
Croquet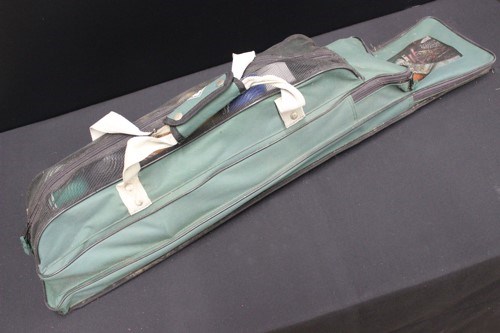 The game is played between two (2) sides. One side plays blue and black while the other side plays red and yellow. The object of the game is for a side to make each ball on the side score the 12 wicket points and the stake point, a total of 26 points, before the opponent.
Horseshoes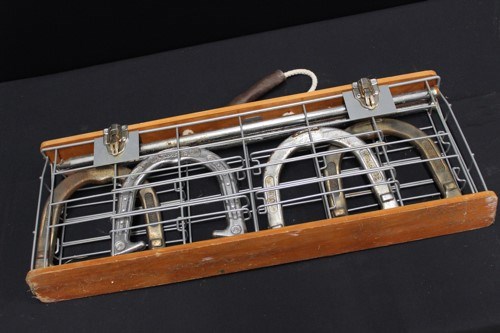 The game is played with four horseshoes and two stakes. The first player begins by tossing both horseshoes one at a time to the opposite stake. Then the second player throws both of their horseshoes. Play continues until one player (or team) reaches 40 points.
Mr. & Mrs. Bag Toss (Cornhole)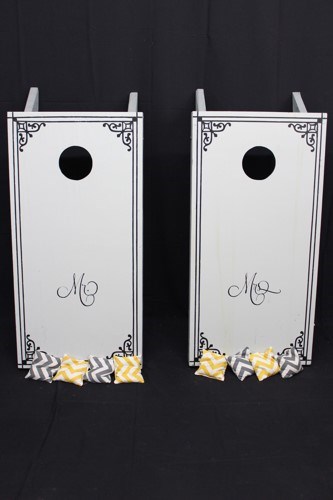 Cornhole is a game in which players take turns throwing bags of corn or bean bags at a raised platform with a hole in the far end. A bag in the hole scores 3 points, while one on the platform scores 1 point. Play continues until a team or player reaches the score of 21.
Lawn Dice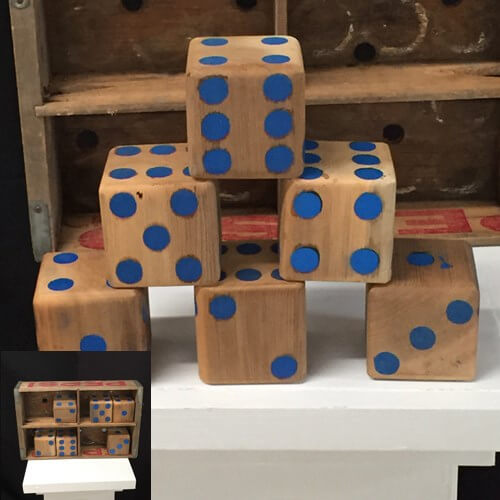 Our set of six lawn dice can be used to play Yahtzee, Farkle, Craps (for the adults), or any dice game involving six dice. They are made of wood with painted numbers on each side.
Volleyball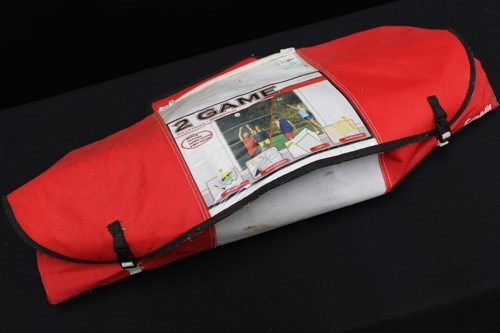 Volleyball is played with two teams of six with one ball and one net. The game is played by hitting the ball with any part of the body. The objective of the game is for each team to send the ball over the net to ground it on the opponent's court, and to prevent the ball from being grounded on its own court.
You can head over to our rental items page to check out these games and add them to your wishlist. If you have any suggestions for more games let us know via our facebook page!