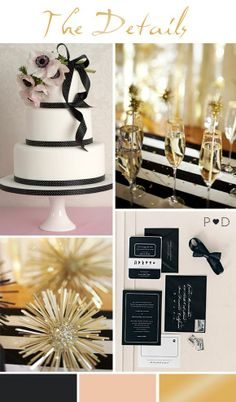 Happy New Years!!!! NYE is filled with Glitz, Glam, and Sophistication. I love the idea of a New Years Eve wedding. Everyone already gets dressed to the 9's and looks for a good party, why not just combine the NYE party and the reception in one!!! This works especially well if you have a dance happy and fun filled group of friends. There are so many great and easy ways to plan an NYE wedding. Here are a few of my favorites!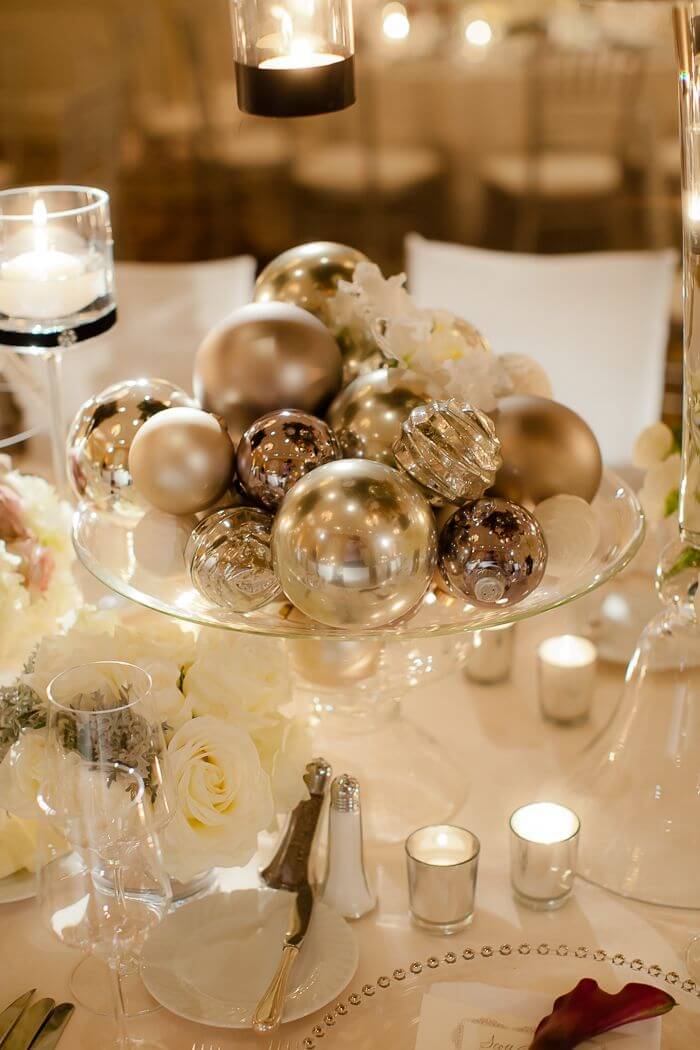 GLITTER EVERYWHERE! – NYE is all about the shimmer. Gold, Silver, and Black is a timeless and elegant color combo that you can't go wrong with. From modern and graphic, to art deco, you have an endless amount of decor possibilities.
METALLICS! – A New Years Eve wedding allows for some extra Glitz and Glam. I love a metallic bridemaid dress. It makes a huge statement. Try combining different sheens and colors to find something that is flattering on everybody in the bridal party.
BALLOON DROP! – Need I say more? Not only is it an enormous amount of fun, it makes for some unforgettable photography.
DIY Champagne bottles – No New Years party would be complete without Champagne. Why not incorporate the bottles as decor? A little bit of spray adhesive and some glitter makes for an sparkly and bubble centerpiece.
NYE Resolution Table Numbers – This idea is totally flexible. You can make serious and life changing resolutions, or silly and light hearted ones. The choice is yours!