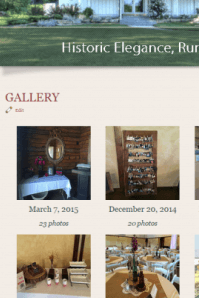 At Stony Point, we have more than 50 events every year, and each event is unique and memorable in their own way. It's not uncommon for us to see certain decorative ideas or trends used across several different events each year, but often you (our clients) find new and exciting ways to incorporate these ideas into your event, making them one of a kind. We are very often taking pictures around the property, whether it's a nice sunset on the hill leading down to the hall or the garden taking bloom for the first time in the Spring. This also applies to the events that pass through our doors.
If you follow us on Facebook, you might have noticed than in the past year or so, we have been posting albums of pictures taken from our event(s) that took place the previous weekend… and there's a reason why we do that. The best part about having your event out at Stony Point, whether it's a wedding or any type of social gathering, it is making memories; the next best part is reliving those memories.
Nearly all of our events–especially the weddings–have a professional photographer on site, but we are not an alternative to your photographer. The pictures we take are not of the guests and the festivities, but instead the decorative elements of your event; think of it as a behind-the-scenes look at your event. We do not take pictures of any wedding party members or guests, to ensure anonymity, but we still like to provide some memories to our friends on Facebook and past guests. We will continue to post these albums to Facebook for your viewing pleasure, but in our website update, we have created a page for all of these albums for anyone who cannot view them on Facebook.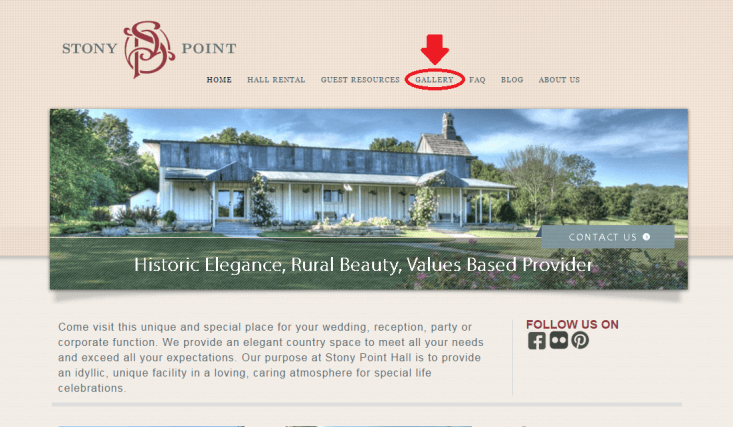 To get to the gallery where all of these albums are located, click on the "Gallery" link on the home page.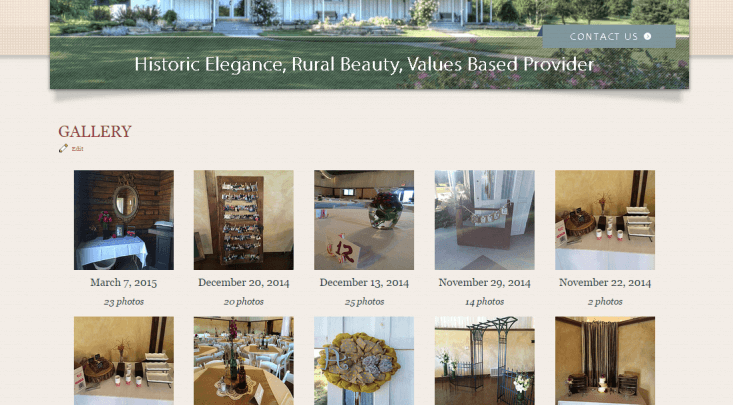 After clicking on "Gallery," you will land on this page, which has each album organized chronologically with the date of the event and how many pictures are in each album.
If you had an event or were a guest to a past event at Stony Point, just find the album with the corresponding date and take a trip down memory lane. Or, if you have booked with us or plan to, you may also browse these albums for some inspiration to see how past events used the hall space and the grounds. It was our goal with the gallery to provide everyone a glimpse into our many past events, and we hope you enjoy looking at them as much as we enjoy having them.